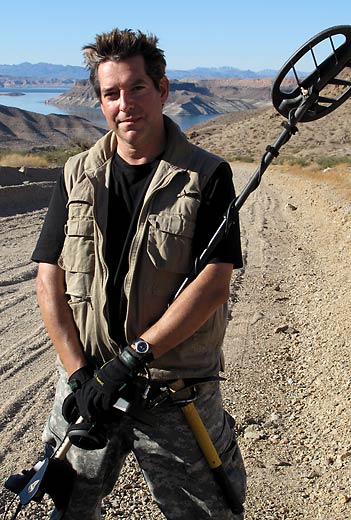 Described by the media as "one of the rock stars of science," Geoff Notkin hosts Science Channel's award-winning adventure series Meteorite Men. He is also an internationally recognized authority on meteorites, an award-winning author and photographer, a musician, world traveler, and adventurer. Geoff is the owner of Aerolite Meteorites LLC, a leader in meteorite recovery and research.
TELEVISION
Geoff stars in the hit series
Meteorite Men
on Science Channel (US) and Discovery Science (worldwide), which has won two Telly Awards and the educational series
STEM Journals
. Geoff has also appeared in programs for the BBC, NASA, PBS, TLC, Discovery Channel, History Channel, National Geographic, and Travel Channel.
SCIENCE
A major figure in meteorite studies, Geoff has found space rocks on four continents and worked with the world's top institutions. His company,
Aerolite Meteorites LLC
, provides meteorite specimens to researchers and collectors worldwide. The minor planet 139204, discovered at Mount Palomar, was named after Geoff in recognition of his contributions to science and education.
MUSIC AND ART
An accomplished
art director
,
photographer
and musician, Geoff has worked with numerous leading lights in music and the graphic arts. He is a graduate of New York's School of Visual Arts and has recorded and performed with visionary singer/songwriter Lach, as well as members of the Bongos, Washington Squares, Band of Susans, Television, Voice of the Beehive, and many other influential musicians.